---

---
Yosemite Fine Art Prints And Books From Awani Press Publications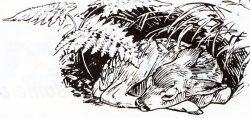 Awani Press Publications were first printed while Doug Hubbard and his family was still living in Yosemite National Park. Doug was Chief Park Naturalist at the time, and he and wife Fran recognized a need for fun and informative "Yosemite Books."
Over the years a variety of titles on topics other than Yosemite were added to the Awani Press catalog as the Hubbard Family members moved and experienced new and interesting things.
But for now we offer these Yosemite titles...

---
Yosemite Animal Prints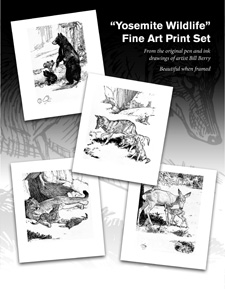 The Black Bear, Mule Deer, Mountain Coyote and Mountain Lion are Yosemite icons. Now "captured" by the artist, they are available as 11 x 14 inch fine art prints!
These endearing images of Yosemite mothers and their babies are from the original pen and ink drawings of world famous wildlife artist Bill Berry.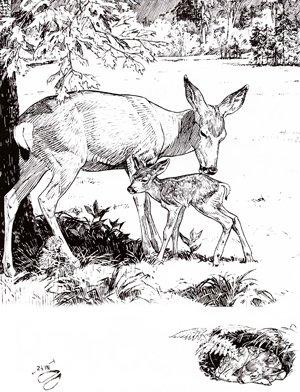 Printed on heavy stock, they are beautiful framed...perfect for a babies room.
You will be delighted.

$20.00    ( Set of four fine art prints, 11x14 inches on heavy stock.)

Buy the Yosemite Animal Prints with confidence using PayPal:

---
Cowboys, Indians and The Wild West In Yosemite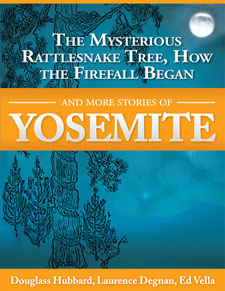 Back in the early days of Yosemite, life was pretty "wild-and-wooly". Masked men and stage coach hold ups were common. Most men were armed and they needed to be for their safety.
Eddie Webb was the last surviving Yosemite stagecoach driver, and was tickled to tell his Yosemite Yarns of how life used to be back in those days one last time for the author.
Some of his stories are fanciful, some are actual recollections. All are fun!
Find out how the Yosemite Firefall began, what the Rattlesnake Tree was, how the first climb of Half Dome was accomplished and discover 18 other stories of Yosemite back in the days of the wild west..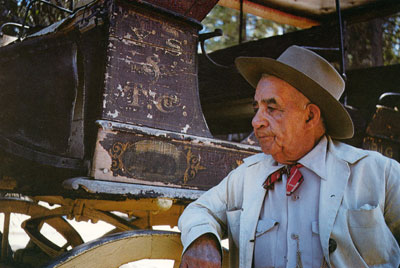 $8.50    An Awani Press Publication
( 8 1/2 x 11 inch, 25 pages. Illustrated throughout by Yosemite artist Ed Vella.)
Buy the Rattlesnake Tree Book with confidence using PayPal:
---
Introduce Your Kids To Yosemite's Furry Friends!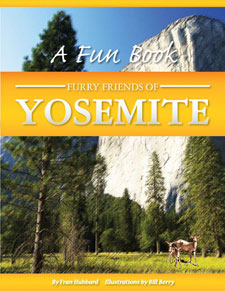 Yosemite National Park is known for its many animals, and there are more than 30 that are furry ones! The Black Bear is probably the first that comes to mind, but the Mule Deer and the Mountain Coyote are also commonly seen within the park.

This fun family book is the perfect children's activity companion, with drawings that can be colored, and information about each of the animal.
A Yosemite Classic by Fran Hubbard.
$7.00    An Awani Press Publication
( 8 1/2  x 11 inches, full of illustrations and 30 pages of fun.)
Buy the Furry Friends Of Yosemite Book with confidence using PayPal:
---
The Yosemite Pocket Guide-Yosemite In Your Pocket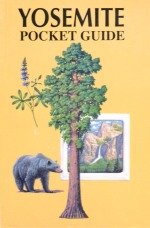 This little book is the original Yosemite Guide, and the only one designed to fit in your shirt pocket. But it's 80 pages are packed with useful information and are the perfect quick reference when out on the trail.
Written by Chief Park naturalist Douglass Hubbard, a great deal of thought was put into this little books lay-out and content over his 15 years in Yosemite.
Topics include: Yosemite Valley * Rocks * The Sierra Nevada * Geologic Development * Waterfalls * Climate and Weather * People Of Yosemite * Discovery of Yosemite * Animals Of Yosemite * Mammals * Birds * Lizards * Snakes * Salamanders and Newts * Frogs And Toads * Fish * Plants In Yosemite * Cone Bearing Trees * Broad Leaved Trees * Wildflowers * Ferns * Primitive Plant Forms
Also: What To Do And See In The Park, and a special section on the Devils Postpile.

---
Because Of Rising Printing Prices, This Little Book Will Likely Not Be Reprinted. Get Yours Now!

$7.00    An Awani Press Publication
(Designed for your pocket. 80 pages filled with graphics and illustrations.)

Buy the Yosemite Pocket Guide Book with confidence using PayPal:
---
Yosemite Before The White Man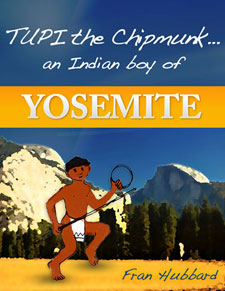 Imagine Yosemite Valley as it was when the only humans living there were the Indians...long before the arrival of the white man!
Now you and your children can join Tupi "the Chipmunk" as he spends a lazy summer day in Yosemite surrounded by his many animal...and indian friends.
In preparation for that nights feast, he also helps his grandmother make acorn mush and later, listens captivated by familiar Indian legends while watching his grandfather fashion arrowheads.
An authentic and thoroughly delightful story for the whole family, (especially the little ones)!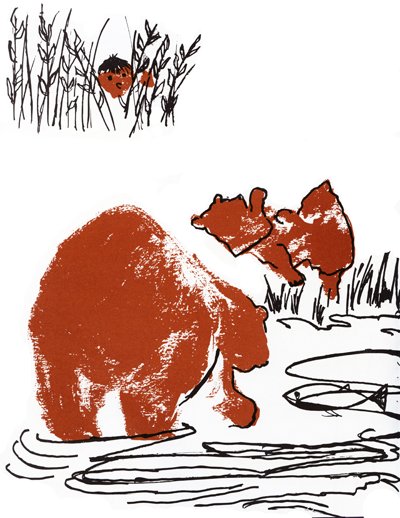 $7.00    An Awani Press Publication

(8 1/2 x 11 inches and 20 pages with artwork by artist Ed Vella.)

Buy the Tupi The Chipmunk Book with confidence using PayPal:
---
To Return To The Home Page From Awani Press Publications Click Here