Doug Hubbard...Visionary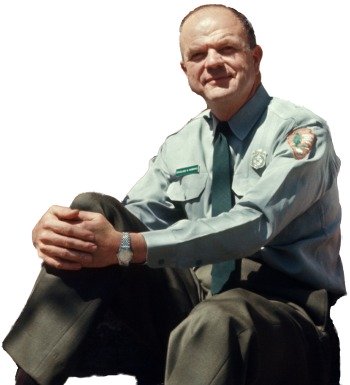 Doug Hubbard prided himself above all else in being an Idea Man. His long list of career accomplishments attest to his skill not only at conceptualizing his ideas, but of then implementing a plan that would bring those ideas to fruition.

His specialty was Interpretation…a communication based teaching art form manifested through writing, photographs, displays and the description of historic artifacts. The first question was always "how do we best tell this story?"
Stimulating the curiosity and interest of the park visitor through a creative presentation was his ultimate goal and source of delight!

In the Spring of 2003, former Philosophy Professor and Yosemite Naturalist Allan Shields, wrote an article for the Yosemite Association magazine entitled "What ever happened to Doug Hubbard?".
The article is a fun and informative glance at the life of a man dedicated to "telling the story".
The Yosemite Association is now the Yosemite Conservancy and has been kind enough to allow us to feature the article here…

---
It is startling to realize that those younger than fifty years old are unlikely to know of Doug Hubbard's many contributions to Yosemite National Park, where he served from 1952 until 1966, most of that time as Chief Naturalist.
From the Happy Isles Nature Center to the Yosemite Pioneer History Center, multiple park museum and educational programs in the park were created and influenced by this energetic and forward-thinking ranger.

Douglass Hopwood Hubbard was the son of well-educated parents; O. S. Hubbard served as the superintendent of Fresno, California, city schools from 1928-1937, and Margaret Hopwood Hubbard taught drama and home economics for many years.

Doug Hubbard graduated from Fresno's Roosevelt High School in 1935, attended Fresno State College from 1935-1937, then transferred to UC Berkeley, graduating in 1940 in zoology.

In 1942, he completed his Master of Science degree at Texas A&M in wildlife management.
The Hubbard family made many trips to Yosemite, Sequoia, and other nearby wonderlands in the Sierra Nevada. Doug's first job in Yosemite was seasonal Museum Aide in the summer of 1936 (when he was barely nineteen years old) working under Chief Ranger Naturalist Bert Harwell.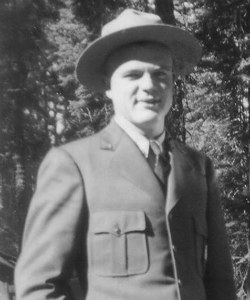 About the time Doug was completing his studies at Texas A & M, he accepted a summer appointment as ranger-naturalist in Sequoia National Park, where he immediately met Fran (Frances Jean) Christianson and almost as immediately became engaged to her.
In the fall, Fran enrolled in Occidental College, while Doug entered the U. S. Border Patrol as an inspector. On October 17, 1942, they were married.

From the border patrol, Doug was commissioned as a Lieutenant (jg) in the U.S. Navy, serving active duty from August 15, 1944, through June 10, 1946. His ship, the destroyer escort "Joseph E. Connolly," was off the coast of Japan when the war-ending atomic bomb was detonated.

From the border patrol, Doug transferred to permanent status with the National Park Service. His first position in a national park was as Chief Naturalist at Hawaii Volcanoes, where he worked from 1948 to 1952.

In Hawaii, he established the Hawaii Volcanoes Natural History Association, comparable to the Yosemite Natural History Association, to gain public support, and designed and built an exemplary visitors' center. This experience whetted his appetite for his developing specialty...the conception, design, and execution of exhibits in visitor centers and museums in national parks.

The catalogue of Doug Hubbard's achievements in Yosemite is a full one. Upon his arrival in 1952, he set to work on what would prove to be an impressive list of exhibits and projects. Perhaps the best known is the Yosemite Pioneer History Center in Wawona, which first opened in 1960. Thousands of visitors, perhaps millions, have enjoyed these rich cultural recreations of the nineteenth-century mountain life in Yosemite.

With great effort and dedication, original buildings (primarily cabins) were relocated from various sites in the park, arranged to comprise a kind of community; one which has been occupied seasonally by volunteer "pioneers" and actors pretending to be living in the nineteenth century, refusing to answer visitor questions out of their context. Over the years, they have baked fragrant bread in wood stoves, tended gardens and flocks of chickens, spun yarn on authentic spinning wheels, woven fabrics, and performed sundry other chores of daily life, exhibiting the quotidian experience of pioneer life.

Across the South Fork of the Merced, Doug assembled the impressive transportation exhibit of stage coaches, harnesses, etc., including a working blacksmith and wheelwright shop, the latter repairing spokes of stage coach wheels and sweating steel "tires" onto the wheels.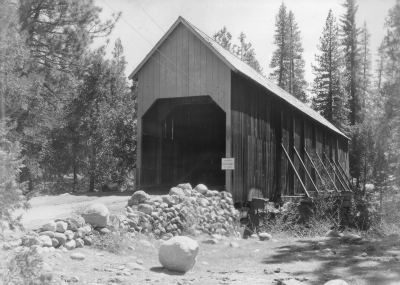 Before any of the above could be accomplished, Glenn Gordo, master craftsman and builder from Mariposa, engineered and wrestled the collapsing original covered bridge to the south side of the river, rebuilt it, then rolled it back into place.

The stage coach ride behind a team of horses starting in the village, roaring and rattling across the covered bridge, around the Wawona Hotel grounds, and back, continues to be very popular. To this day, Doug Hubbard is "most proud" of these accomplishments in Wawona.

Doug recollected that moving the buildings was no easy chore: "Each of the buildings was a challenge. The log cabins had to be numbered, dismantled, dipped in [sodium] pentachlorophenol...and rebuilt.

The stone jail had to be split in two and dragged up onto a trailer bedded with old tires. The Wells Fargo building was three feet too wide for the
Wawona Tunnel, but Gordo realized that the main hall ran from front to back so he chainsawed three feet out and squeezed the building together.
He set up a generator and strung lights all around it and one night after midnight we dragged it through the tunnel, scraping first on one side and then the other!" (From his personal correspondence, Dec. 17, 2002.)


When the Fish and Game Commission of the State of California abandoned the Fish Hatchery building and ponds near Happy Isles, Yosemite was able to acquire the entire facility for a token dollar bill. Seizing this new educational opportunity, Doug went to work (with others) to design and install the highly-regarded nature-study center and exhibits.


Retaining the pond and aquarium with resident fish was considered appropriate, so super fly-fisherman Glenn Gallison was dispatched to the high country to catch and race back with live golden trout. The ingenious hands-on exhibits, along with the spectacular, life-size photo-posters and wildlife drawings by fabled nature artist Bill Berry and others, cast a spell on young and old.

The list of accomplishments goes on. Doug Hubbard shares credit with others for many team efforts, but his infa­mous, energetic leadership was the reason that most of the projects were completed.

On his watch these improvements include renovation of the pioneer cemetery (near the Yosemite Museum), enhanced by a self-guiding historical tour booklet written by Doug; placement of the Yosemite Chapel on the Historic American Buildings Survey list; new roadside vista plaques; greatly amplified color-slide and photo collection in the museum; an expanded program of articles by naturalists in the Yosemite Nature Notes; and development of the Yosemite Research Library and archives.

One project begun but never completed was the transportation exhibit at El Portal. Glenn ("he-can-do anything!") Gordo moved the old Bagby railroad station up the river to El Portal, where it now houses the Yosemite Conservancy offices. The only steam locomotive used in Yosemite logging was relocated to tracks behind the Chevron Station.


---
Doug was especially proud of the live exhibit in the Yosemite Museum to demonstrate Native American basket making. Doug related: "One day, Julia Parker, mother of some of the little Indian kids who played with my kids came to me and told me that her children were troubled by the way television was showing American Indians as savages with no culture and did I know of something she could do to change this.

After some thought, I asked her if she had considered doing basket weaving, an art that was almost completely lost. She liked the idea, spent many months locating, talking to, and learning from old basket weavers, gathering materials they told her to use, from the Sierra foothills to Mono Lake, then weaving [baskets] at the Yosemite Museum. She presented a basket to Queen Elizabeth, one to the Smithsonian, and one to me, which I recently gave back [to the museum]." Julia Parker hasn't retired from her museum position yet.

Doug gives large credit to his wife of sixty years, Fran, for much of his success. Often the entire Hubbard family participated together. For fourteen years, Doug and Fran (occasionally with their four children) were enthusiastic participants in the Bracebridge Dinner, the brainchild of their friend Ansel Adams.

Doug and Fran established their Awani Press in 1955, beginning with their first publication, A Day with Tupi: An Indian Boy of Yosemite, written by Fran. Animal Friends of the Sierra, also by Fran, followed. To this day, the Awani Press continues publishing books, postcards, and museum documents in Texas.

Even with his many accomplishments, Doug did not escape criticism (or teasing). For example, the Pioneer Yosemite History Center at Wawona was dubbed "Doug's Berry Farm" in mild derogation (a reference to the Southern California amusement park with a similar name). There had been good-natured fun poked at the furious activity that accompanied the project. What few knew was that Doug had been given a $10,000 grant from the regional office of the National Park Service, but he had to "encumber" that amount before the end of the fiscal year, a period of just three months.

He did. And Glenn Gordo did. And the regional office did. And Doug was glad. And on the seventh day he rested.

---
Other less popular developments under Doug Hubbard's administration included restrictions on parking and on meadow walks; curtailment of the wildly popular nightly Fire Fall from Glacier Point; and cancellation of "dangerous" hikes in Tuolumne Meadows, including the famous three-day Mt. Lyell trip.

In some instances Doug was simply implementing NPS policy (for example, the order from "on high" to utilize personnel with increased contact duties-read larger groups). The safer trip edict resulted from the fact that the federal government had been successfully sued for liability damages in a landmark tort claim.

A further contribution of Doug's was as Chairman of the Working Committee at Yosemite for Mission 66. This was President Dwight Eisenhower's ambitious service-wide program for major enhance­ments at national parks to be completed by 1966. The committee was charged with creating a prospectus of major improvements and renovations needed in Yosemite. The committee optimistically developed its list, only to be disappointed by the program's outcome.

Some of the recommendations were accomplished, but not by 1966. One Mission 66 success was the new Yosemite Valley Visitor Center, with auditoriums, exhibits, bookstore, information desk, and modern restrooms.

---
Doug was "called" to National Park Service Headquarters in Washington, D.C., in 1966, where he served with distinction as Chief of the Division of Interpretation and Visitor Services until 1969.

From 1969-1970, his work brought increased responsibilities as Deputy Director of NPS Interpretive Planning. Detailed to Harper's Ferry, West Virginia, he coordinated the construction and staffing of the Harper's Ferry Design Center, then became its manager. He retired from that position in 1970 to begin a second career.

In 1968, Doug had been asked to assist President L. B. Johnson and wife Lady Bird in establishing two parks on the LBJ Ranch: The Lyndon B. Johnson Historical Park and the Lyndon B. Johnson National Historical Park. Following numerous trips commuting by jet between Washington and the LBJ Ranch, Doug became personally well acquainted with President Johnson and Lady Bird; his obvious talents and accomplishments became recognized by the Johnsons.

LBJ informed Doug that he had been trying to create some kind of memorial to honor Fleet Admiral Chester Nimitz, a Fredericksburg, Texas, native.

Admiral Nimitz was a true hero of World War II in the eyes of millions of Americans--and especially in the eyes of LBJ. After many state occasions in the White House and on the LBJ Ranch, Doug was persuaded to resign from the NPS to assist the struggling Nimitz Museum project, which had been in process since the early 1960s.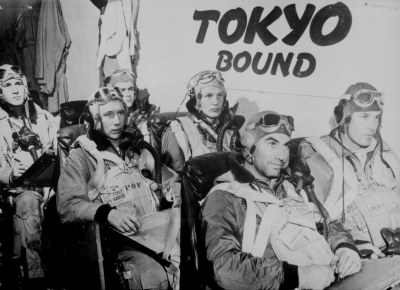 Doug Hubbard's expertise in museum development, his Navy tour of duty in war time, and especially his native, diplomatic gifts, made him the perfect candidate to direct the program of the Nimitz Museum.


---
Over the years of growth, numerous public figures gave support: the Johnsons, Mrs. Nimitz, Bob Hope, Helen Hayes, Laurence Rockefeller, and many top-rank naval officers, including Japanese officers.

Once the exhibit space and grounds had expanded, Doug and many others traveled to Pearl Harbor, Hawaii, and the South Seas to retrieve WWII relics to enhance the museum. Museum materials poured in from many sources, making the collection grow exponentially with each passing year.

The "Japanese Committee of Cooperation for the Nimitz Center" arranged for the gift of the Peace Garden on the museum grounds, a most welcome gift, one that necessitated three trips to Japan for Doug to make the complex arrangements, including bringing an entire Japanese construction team to build the garden to the exacting demands of the Japanese designers.

In 1983, the Nimitz Museum and Park were dedicated with a great parade, appropriate speeches by dignitaries, with proceedings masterfully directed (according to Lady Bird in a letter) by Doug Hubbard.

In later months, the museum provenance was extended to include more than a memorial to Admiral Nimitz, who had insisted that the memorial must be dedicated to all who served in the Pacific campaign. The program was expanded to cover the war in the Pacific, so that the name was changed to read, "The Museum of the Pacific War: Admiral Nimitz State Historical Park:"

By 1985, more than fourteen years into his second career as museum designer-director, Doug felt ready to retire again, this time at age seventy-seven.


---
Doug and Fran embarked on a third career. They worked as a lecturing team on cruise ships, each talk selected from nearly fifty carefully prepared, slide-show topics. This career was very extensive, and  the continuation of their mutual, lifelong dedication to educational ideals.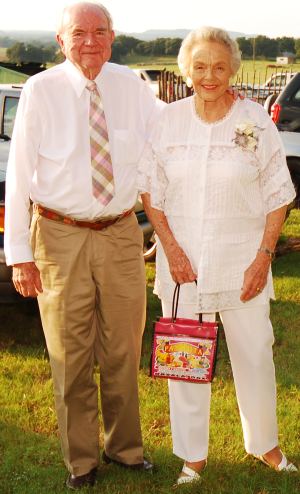 The Hubbards presented programs on various cruise lines (Crystal, Cunard, and Holland America), with ports of call and destinations including England, Ireland, Scotland, Norway, Sweden, Mediterranean Sea ports, Greece, Turkey, West Indies, Alaska, South Sea Islands, South Africa, Great Wall of China (not a port), Australia, Fiji, Guadalcanal, Spain, Russia.

Perhaps it would have been easier to list ports not visited! In January, 2003, they departed Texas to sail on the cruise ship, "Rotterdam," to ply the waters and those commodious locks of the Panama Canal for three more trips.

Having been gone from Yosemite for forty-six years, would Doug have noticed the changes in the park? Undoubtedly. But his enthusiasm for the place and its natural and historical resources wouldn't have dimin­ished in the slightest. I have a feeling that if Doug Hubbard were twenty years younger, say, a sexagenarian, he would plunge right into the mix of current Yosemite affairs, call the meeting to order, and get to work.





---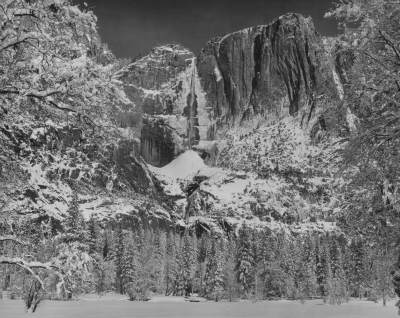 Douglass
 
 Great handsome bear of a man,

Smokey the Bear with a brain and a heart.

Author, father of four, restorer of things old and wonderful,

Story teller extraordinaire, and

Star of the classiest cruise lines.

  Imposing figure in a tux, calling on the White House,

With his stunning lady love on his arm.

Graduate student and gun toting fish cop,

Tracing poached ducks from Delta Marshes

To the shadowed back streets of San Francisco.

Patrolling the Mexican border in a black 1940 Ford Tudor,

Packing a Colt New Service, decked out in his Stetson.

Naval officer in World War II, helping win the War in the Pacific.

(…and my goodness!   Doesn't that man make a uniform look fine?!)

Student of nature, melding Yosemite's bounty and

The visitor's imaginations, crafting wondrous displays.

Presenting the legacy of L.B.J. and Johnson City,

Creative father of Admiral Nimitz' museum in Fredericksburg,

Winning the War in the Pacific once again.

None of his creations are, "Just the facts, ma'am." –

Each a magical mix of love of nature, knowledge of history,

The officer's firm hand, and the artist's touch,

Seasoned with the canny instincts of an old-time Scots peddler.

Selling not snake oil, but Mother Nature's wonders, history's stories,

And his books that help us understand.

And always his lovely lady at his side,

A couple for the ages.
 
 
 
-Judith Anderson Sager, January 30, 2011
 


---
To return to the Home Page from Doug Hubbard please click here.